Welcome to
Paddle For The Cure NYC!
Helping breast cancer survivors show how powerful they are!
We work to promote a healthy lifestyle, a way of getting life and movement back through exercise, as well as emotional support and team spirit.
Practice
+
Perseverance
=
Power

PFC was founded by breast cancer survivors and supporters in 2013. We offer a unique survivorship program that uses recreational dragon boat paddling to manage side effects of treatment for breast cancer survivors and promotes a positive and healthy lifestyle.
On August 6th 2016  PFC team participated at the Hongkong Dragonboat Festival in Flushing Meadows Park our first race ever for the season with the New York Wall Street Dragons and our supporters joining us.

Practice is still on every Saturday and we are still recruiting new members (survivors/supporters) for the next season. No experience needed to join our team.

Please email us at info@pfcnyc.org 
Trusted by Thousand of Survivors and People
" I want to take this opportunity to APPLAUD Leah and wonderful story of strength, determination, and resilience! Her story of overcoming the many trials in her life and maintaining such a positive attitude and mindset is incredible. May Leah's victorious overcoming of challenges in life become your fuel and inspiration to give you the confidence that you can become a victor too. The Paddle for the Cure team is doing wonderful work in sharing positivity. Leah, keep on sharing your smile and leading the world to bigger, better, and brighter days ahead!"
There is no better organization for breast cancer survivors than Paddle for the Cure NYC . Their water-sport program offers a new and refreshing lifestyle for survivors by rebuilding strength and body-positivity. This community is truly deserving of all support and after meeting their passionate and dedicated leader, Leah Salmorin, you'll want to grab a paddle and jump onboard!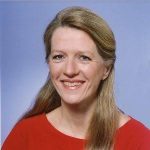 Paddle for the Cure is visionary! Leah Salmorin is a great leader. The experience of paddling is great for body and soul. All cancer survivors should have this opportunity. We, of Moving For Life Dance Exercise for Cancer Recovery are thrilled to partner with this wonderful group.
Paddle for the Cure is a personal mission Leah runs with her whole heart. She used her experience with cancer as a catalyst to found a nonprofit organization that aids those on their cancer journey. Her passion to be an advocate for those who are battling is inspirational and I'm proud to know Leah and see how far Paddle for the Cure has come.
Influencing the way people, organizations, and movements for healthy lifestyle!